Nina StrongHolds Tits. What a rack!
Nina StrongHolds Tits. What a rack! So when it comes to trannys with amazing racks Nina StrongHolds tits come to mind. Her rack is perfect and and so suck able that you just want to grab a hold of them and play. And just so you know, Nina loves to have her tits played with.
Also this set is a companion to an ultra HD video of Nina StrongHolds Tits! You really dont want to miss this! So click here to join instantly!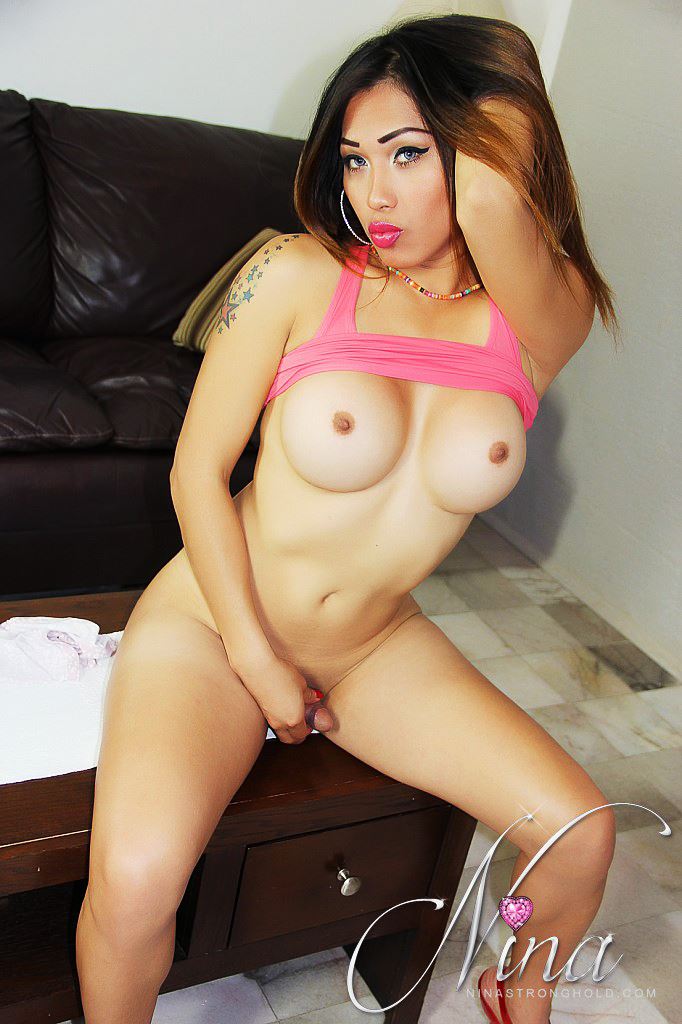 So of these amazing tits make you feel the same way we do every time we see them, then its time to see a whole lot more. Not just of Nina StrongHold and her tits but also her amazing ass and hard cock.
Come and get off with her today and make sure you rate and comment on all her photos and videos.