How about some Ladyboy anal play action? Yeah sounds good to us as well so let us show you a sample of what we have for you. The beauty below is Angele in pink lingerie and getting ready to fuck her own ass with her new glass toy. ** Thanks Anthony for the gift** . When Angel arrived for the shoot she was a little shy and not sure how things would go. But we told her and presented her with the gift and she got super happy. We did not know that she would end up using the new anal toy during the photo shoot. But she said she just had to try it out. So now we have a photo shoot that turned into a video shoot of some super sexy ladyboy anal play!
As you can see Angel is a doll. With a pretty face, nice hair and smile. Her body is nubile and ready for a man to take control of her.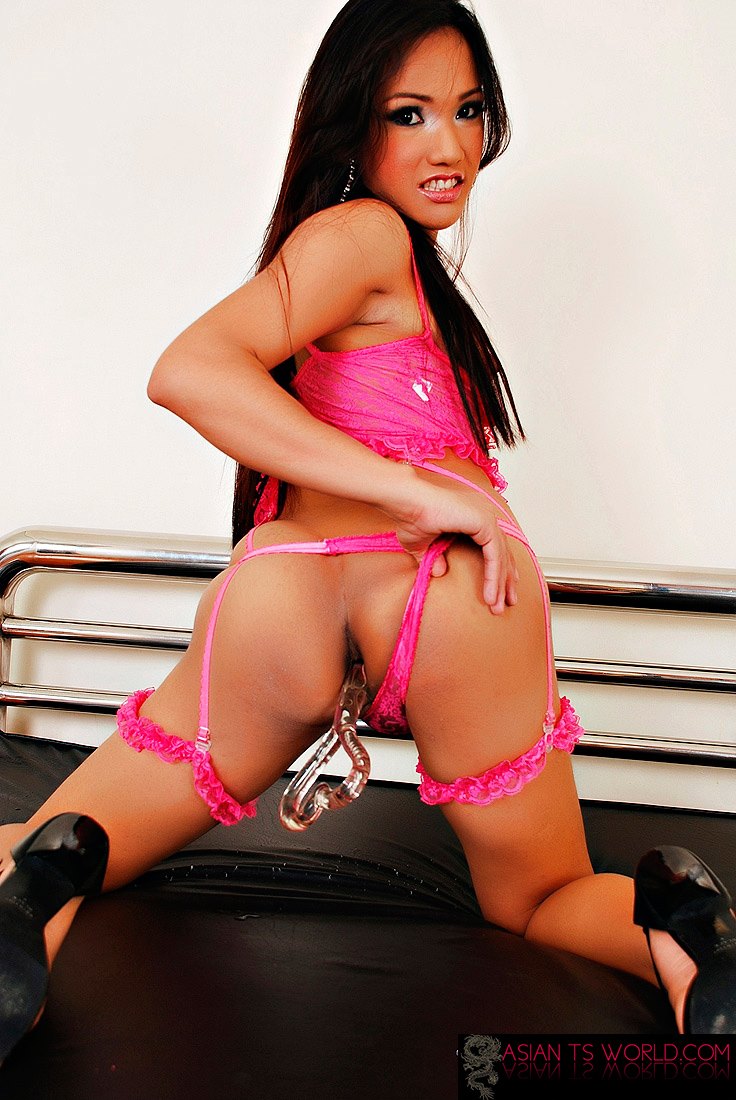 Once she got dressed up in her Pink lingerie she started to get hot. It was actually a visible change from when she walked in the door. Touching her own body started to elicit a great response and the cameras caught it all just for you to enjoy!